Porta Potty Rentals in Big Spring, Texas
Along with renting a dumpster for your home remodel or construction project you're also going to need to rent some "facilities." This is especially true if you're hiring a work crew. We're talking about a Porta Potty and you'll be able to secure one of these standalone units from Big Spring Dumpsters.  Having a Porta Potty on the site is going to make things run a lot smoother all the way around.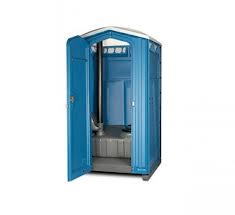 First of all, you probably don't want to have a line outside your bathroom every day. The clean, private and completely sanitized portable toilets provided by Big Spring Dumpsters are just what your crew will be happy with. They're used to these types of restrooms. The other option would be having them leave your job site to go in search of a bathroom. That's going to bring the work at your home to a screeching halt. Not good!
For construction projects that will stretch over several days, you'll be guaranteed that your Porta Potty rental will be serviced at least once a week. That service call will essentially be taking the unit back to its original sanitized condition along with restocked supplies. Your crew will certainly appreciate the effort to provide for their comfort. Remember a happy crew is a productive crew!
Big Spring Porta Potty Rentals For Your Next Special Event
That same concept of keeping crowds out of your bathroom can apply to your next big event. If you've got a graduation party, wedding reception or family reunion happening than a Porta Potty rental will be a big plus. Because all the units we rent are completely sanitized and germ-free upon delivery your guests won't have a problem putting them to use. The basic unit is 85 cubic feet, bright and private. If you choose, you can opt for an upgrade to a VIP Toilet Trailer. These units have privacy stalls, sinks with running water, mirrors and air conditioning.
Dumpster and Porta Potty Rentals in Big Spring With One Call
When it comes to cleanup and commodes, Big Spring Dumpsters is your one-stop shop. We service a wide area of homes and businesses throughout the Big Spring community. If you're not sure how many Porta Potty units you should be renting, our staff will help you make the right decision. Most home construction jobs can get by with a single unit but on the bigger jobs you might be required by state law to provide up to two or three Porta Potty rentals. The next time you drive by a home remodel or building project, look for the Porta Potty. It's a good bet it came from Dumpster Rental in Big Spring, Texas. Call us today to talk about your rental needs. We'll make sure you're taken care of.
Dumpster Sizes in
10 Yard Dumpsters
20 Yard Dumpsters
30 Yard Dumpsters